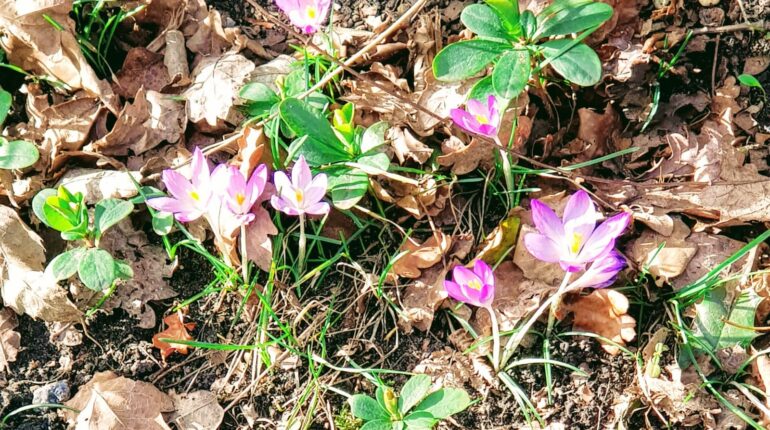 With a gap between Storm Ciara and Storm Dennis, I went for a walk to the local coffee shop to take advantage of the clear blue sky. It's still cold and there is a definite nip in the air but as I walked home I noticed the crocuses and daffodils … spring is coming. With spring in the air, attention can turn to selling and moving on. Spring is generally a time that people put their houses up for sale for a move in the Summer. Don't waste this time you have before the spring rush.
Make the most of the time to STAGE your house:
S – sort –
Clear out all the stuff that you no longer need and declutter. Organise and start storing anything you are using neatly away.
T – tidy –
A tidy and clean house is crucial. Deep clean everywhere. Make the place sparkle. Don't forget the carpets! Clear the garden of leaves and remnants of Storm Ciara.
A – amend –
Fix anything that is broken..guttering, door handles, dripping taps! A quick lick of paint might be required.
G – generic –
Where appropriate make things a little more neutral. Where you might love bright colours don't forget it might not be to everyone's taste. It's lovely to have photos of loved ones around the house and you don't need to completely depersonalise your house but maybe tone down a bit.
E – enhance –
Add a little something to spruce up your house. Get some new plants at the front. Investing in some new cushions, throws, rugs, lampshades, towels and bedding can make all the difference. Perhaps you can freshen up the kitchen with some new doors on your old units.
Why not start now whilst you still have time to make your house stand out amongst the crowd for a spring sale.
If you feel overwhelmed, or require further help on where to focus in your home. Contact us now for a consultation and and get prepared for a Spring sale.